Author: PACKQUEEEN Date Posted:23 July 2020
As far back as can be documented, goods have been transported in some sort of packaging: from the leaves and gourds used for food transportation and storage in the early days of mankind to the glass bottles of the Egyptians and Napoleon's canned food - packaging has taken many shapes and forms over the centuries.
In the late 19th Century, branding was officially introduced and since then the packaging industry has evolved and become more complex in nature. Chocolates have long been one of the world's most popular items and the industry has simply exploded over time. So, what can we learn about ourselves, our companies and our consumer behaviour through our packing trends in 2019?
Here are this year's top four trends in chocolate packaging that we have seen so far:
1. Sustainability
It's hard to fathom that just in the 1960s plastic was being awarded accolades left, right and centre for its lightweight properties, cost-effectiveness and reliability. Fast forward to 2019 and the world has finally woken up to the devastating environmental impact that plastics are having in our oceans and across landfills all over the world.
The longevity that it was previously so prized for has turned it into public enemy number one and, finally, we are starting to see a surge in environmentally friendly packaging across all sectors.
People are starting to make more conscious buying decisions and, as such, the demand for sustainable chocolate boxes is increasing at a rapid rate. More and more companies are turning to eco-conscious, sustainable packaging to protect the environment and meet their customers' demands.
This extends into the product itself, as more consumers are conscious about their health and where their food is coming from, which is creating a demand for organic chocolates to go along with environmentally-friendly packaging.
2. Innovation
New technologies have given us the opportunity to do things with our packaging that seemed impossible just a decade ago. More and more companies are turning their packaging into interactive, compelling designs that give the consumer more than just food but also an experience.
We are seeing an increase in the use of digital packaging elements like bar codes, 3D interactive phone experiences and intricate, interesting designs that have never been seen before.
3. Nostalgia
On the other side of the coin, we have also seen some brands reverting to age-old branding to elicit an emotional response from their clients. In our modern world, many people have become overwhelmed by the constant exposure to screens and technologies at all times.
By using simple designs that romanticise past times; these brands use nostalgia to take their clients back to simpler, less troubled times in a world that is fraught with uncertainty.
4. Minimalism/Maximalism
Minimalism isn't a new trend; in fact it has been permeating our homes, gardens, packaging and art for many years now. However, one thing that we have noticed is that brands are now adding bright colours and bold lines and shapes to minimalistic designs that help them to pop out.
Some brands seem to have just tired of the minimalism trends and have gone to the opposite side of the spectrum. We see brands that are using bright colours, bold designs and quirky characters to break the mould of minimalism and bring a sense of personality and fun in their packaging to stand out from the crowd.
As we get to the middle of the year, we are sure that we are going to see new and innovative designs and packaging ideas come to light in the chocolate box industry and it's always exciting to see where we are going.
New technologies, skills and consumer behaviours are set to continue challenging companies to come up with ideas and evolve the packaging industry for the foreseeable future.
If you are looking for a packaging company that cares about the environment and prides itself of high-quality customer services and premier packaging at an affordable price, then you've come to the right place.
Check out our products at PackQueen or simply get in touch with us and we'll be more than happy to help you find the perfect packaging solution for your product.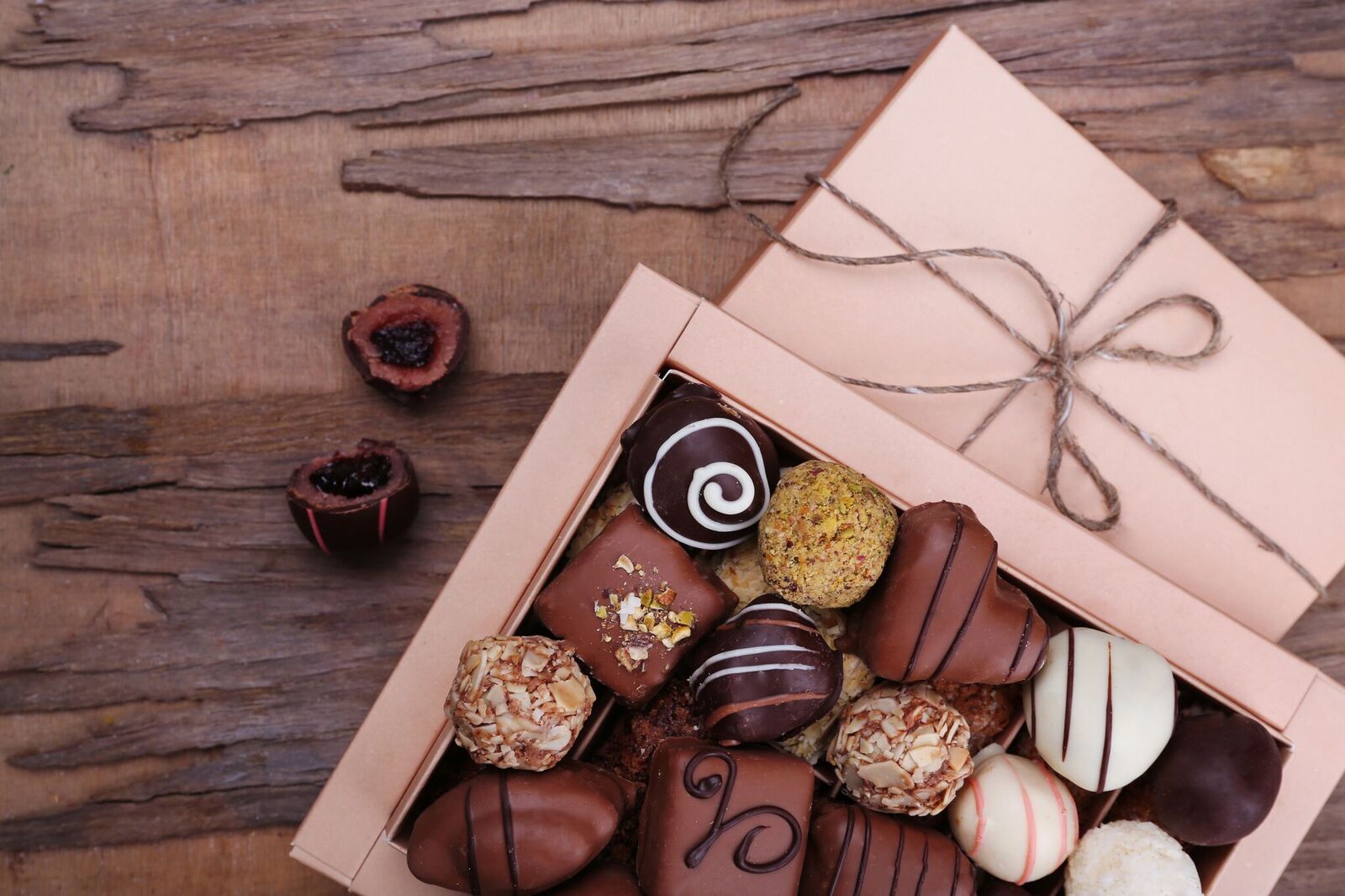 Let Us Know What You Thought about this Post